Are you building a home and want the best new construction insulation options? The top choice to insulate your new home is spray polyurethane foam (SPF). No other insulating product can match it for energy efficiency or soundproofing. When you want the lowest possible heating and cooling bills and a home that's quiet and comfortable, this is it.
Before the framing, plumbing, and electrical work, discuss installing spray foam insulation with your building contractor!
Call: (334) 245-4955 Today!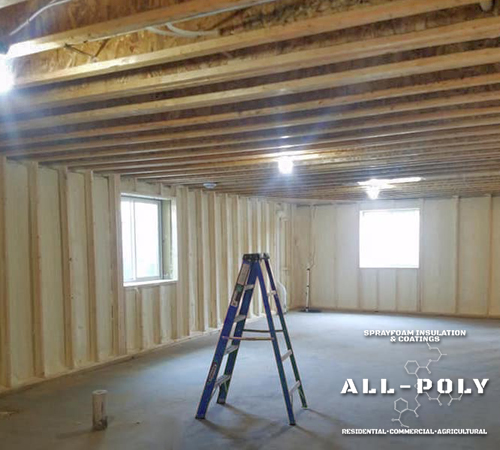 New Construction Insulation Cost
Initially, the cost of your spray foam insulation is slightly higher than traditional insulation options. For a home in the 2,000 to 2,500 square foot range, the average cost is $10,000 to $15,000. This range includes the installation of high-quality foam insulation from your attic and basement to the crawlspace.
The main factor in your price is the size of your home. Another factor is the difficulty of the job. If your home design is very simple, with common walls, installation is easy. If your layout is complex, installation is slightly more difficult, so expect a little more cost. There are several key differences between SPF and other insulation options. Even though the initial cost is higher, customers report a 15% to 50% reduction in utility costs. This happens because they used SPF for their new construction insulation. Replacing spray foam insulation isn't necessary unlike other kinds of new construction insulation.
New Home Spray Foam Insulation
If you're considering spray foam insulation for your new home, it's never too early to contact us. First, our company can work with your contractor to schedule your application at the perfect stage of construction. Furthermore, we usually install spray foam in a new house in one to two days, depending on the size of the home being built.
We provide new construction insulation using spray foam in Alabama, serving Prattville, Montgomery, Auburn, Dothan, Enterprise, Mobile, Gulf Shores, Birmingham, Gadsden, Huntsville and all of the southeastern United States.