Is your home in need of better wall insulation? If you've noticed cold, drafty walls, and high energy bills, you probably do. The best remedy is adding spray polyurethane foam (SPF) into your existing walls. SPF creates an air seal that eliminates the cold spots and drafts. We specialize in installing spray foam insulation to eliminate drafts and increase your home's efficiency.
Do you feel like the walls in your home are paper-thin and not very well
insulated against noise or temperatures? We can help!
Call: (334) 245-4955 Today!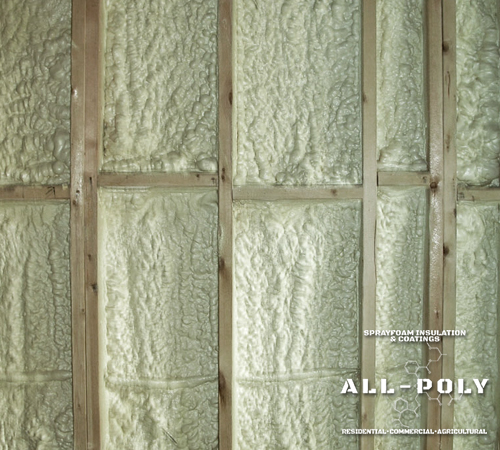 Spray Foam Wall Insulation Cost
The average cost to install spray foam in exterior walls is between $4,000 and $8,000. The size of the area being injected with polyurethane foam insulation is the biggest factor in determining the price of your new wall insulation. This is true for walls in attics and basements.
Another factor that can influence the price of spray foam insulation is the kind of siding used on your house. Vinyl siding is easy to work with. Aluminum is a bit more difficult. Brick siding is the hardest. More difficult kinds of siding can increase the cost. Finally, the best time to insulate these areas are during the construction of a new home or commercial building.
Soundproof Wall Insulation
In addition to sealing your walls from drafts, spray foam can also help insulate your exterior and interior walls against sound. To install injection foam in your exterior walls, a crew creates an opening and injects the foam. Next, the installer will ensure the cavity is full by running the hose from top to bottom. To install injection foam in interior walls, the installer will make holes in the drywall. Furthermore, these holes can be easily filled and painted over after installation. As a result, spray foam insulation substantially helps to create a sound barrier.
However, it can provide about an 80% sound reduction from room to room. Considering most interior walls have no insulation, this may be all you need to achieve the results you want. Our insulation company is happy to provide you with a cost estimate to install this superior insulation option in your exterior or interior walls.
We provide spray foam wall insulation for exterior and interior walls in Prattville, the State of Alabama and beyond.