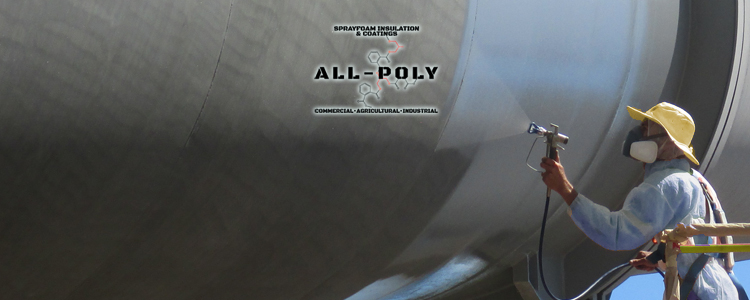 Are you searching for a reliable provider of storage tank coatings such as polyurea? ALL-POLY specializes in the quality application of polyurea coatings as well as the installation of spray foam insulation.
Don't spend more for a certified tank coating contractor than you have to. We're licensed & Affordable!
Call: (334) 245-4955 Today!
As a family-run and Veteran-owned operation, you can rely on us to complete your job on time and on budget. We are licensed and insured and have been trusted by many commercial and industrial clients over the last several years.
Storage Tank Coatings Company
When looking for a storage tank coatings company to apply your protective polyurea coatings, it is important to find a reliable professional. When your expensive equipment is on the line, it becomes crucial to select a certified polyurea contractor with the proper experience and knowledge to safely apply your coatings.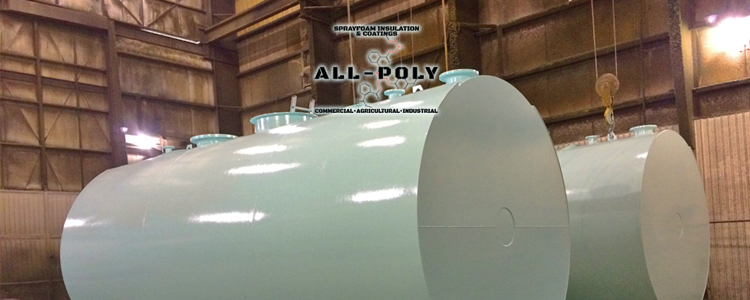 At ALL-POLY, we have the expertise needed to properly apply these industrial coatings. The use of industrial-strength coatings such as polyurea helps protect against tank corrosion and abrasion, chemical leaks and spills, employee slips and falls, and other hazardous job site conditions.
Best of all, polyurea coating can be applied quickly and it cures rapidly, leaving behind no VOC emissions. The professional application of protective coating is a great overall investment for your company.
Storage Tank Coating Cost
Your expected storage tank coating cost will vary depending on the project size and scope. While it can be quite an investment upfront, the protection of your valuable equipment is worth the storage tank coating costs.
In the long run, the application of storage tank coatings will save you money in worksite costs and equipment longevity. These coatings provide many benefits to your commercial or industrial operations.
Polyurea protective coatings are resistant to abrasion, corrosion, chemicals, impacts, and even extreme temperatures. Although project cost varies, you can rely on us to provide the best quality coatings and expert installation at an affordable price.
While we keep our prices conveniently low, our installation standards remain high, and our reliable application of storage tank coatings will bring you a great return on your investment. Give us a call today for a free estimated price quote.
We provide storage tank coatings in Alabama, serving Prattville, Montgomery, Auburn, Dothan, Enterprise, Mobile, Gulf Shores, Birmingham, Gadsden, Huntsville and all of the southeastern United States.